Creating a beautiful lawn often involves much more than planting trees and shrubs. Your dream lawn might also include things like retaining walls and automated sprinkler systems for maintenance. If you are in need of irrigation and hardscaping in Sumter, SC, give Daniel's Lawn Care a call!
Hardscaping and Irrigation Services
Building a gorgeous landscape design goes beyond planting living things. Transform your lawn or landscape into a masterpiece by incorporating various hardscape elements, such as patios, walkways, fountains, fire pits and retaining walls. These elements add a special touch to your lawn and draw the eye to the plants and shrubbery you love the most.
Daniel's Lawn Care is proud to offer expert hardscaping services to both residential and commercial customers in Sumter, SC. Speak with our team to create a hardscaping plan that works with your existing landscape or create an entirely new plan that incorporates both hardscaping and living elements to completely refresh the look of your lawn.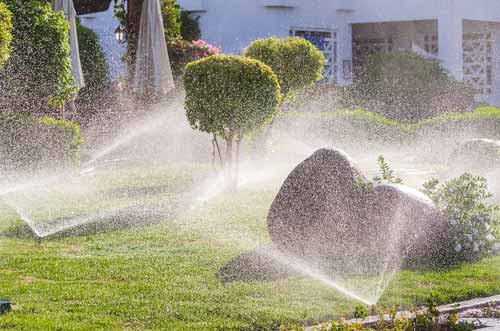 Irrigation Services
Irrigation systems act as the lifeblood of a beautiful lawn. Without one, your plants may not survive. Daniel's Lawn Care specializes in installing new sprinkler systems to ensure your lawn gets watered appropriately each day. Trust us to place and install each aspect of the system with care for the right coverage and the best results.
And, if your sprinkler system starts acting up, don't hesitate to call! Our team offers sprinkler repair services in Sumter, SC, so your plants don't go without water. We pride ourselves on our prompt and efficient customer service.
Building Beautiful Lawns
Daniel's Lawn Care is your foremost expert on all things lawn and landscaping. Whether you need hardscaping design and installation or sprinkler repair in Sumter, SC, our team will be there. Contact us today or dial us direct at 803-968-4185 to receive a free estimate on all our lawn care services!