Daniel's Lawn Care is ready to make your lawn look its very best. Whether you're looking to transform your space or simply keep your existing lawn under control, our lawn care services in Sumter, SC are designed to meet your needs on every level—we'll do the work you want us to do, on a schedule that works for you and within your budget. Here's a closer look at our lawn mowing services and other maintenance options: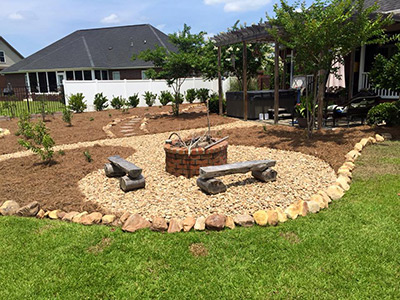 Lawn care and maintenance: Our specialty is providing comprehensive lawn care services and maintenance to residential and commercial customers. We offer lawn mowing services in Sumter, SC, as well as tree trimming, bush and hedge trimming, weed control, leaf removal, mulch replacement, pressure washing and more.
Deliveries: We offer delivery of pine, straw, mulch and sod for our customers' landscaping and gardening needs. Do you need a large quantity of mulch for a landscaping project, or simply not have the means to transport it yourself? Give us a call—we'd be glad to help!
Customized services: The best approach to lawn care services is to establish a schedule and stick to it. At Daniel's Lawn Care, we're able to visit your property on a weekly or biweekly basis, or on whatever schedule works best for meeting your needs. In addition, we can be counted on for reliable service thanks to our having backup equipment on hand. Equipment failure hinders the work of many landscaping companies, but you won't have to worry about that with us.
With over 15 years in business, Daniel's Lawn Care has built a reputation for providing outstanding lawn care services in Sumter, Millwood, South Sumter, Cherryvale, and Mulberry, SC, and we look forward to showing you what we can do for your property. To request a free quote on lawn mowing services or learn more about our other capabilities, please contact us today at 803-968-4185.